Hey, I'm Virgil; a (23 y/o) Ukrainian-Nigerian animation graduate and artist based in the UK, with an interest in posthumanism and all things dark, stylish and Sci-Fi.

By commissioning me, you agree to the Terms of Service below.
Thank you!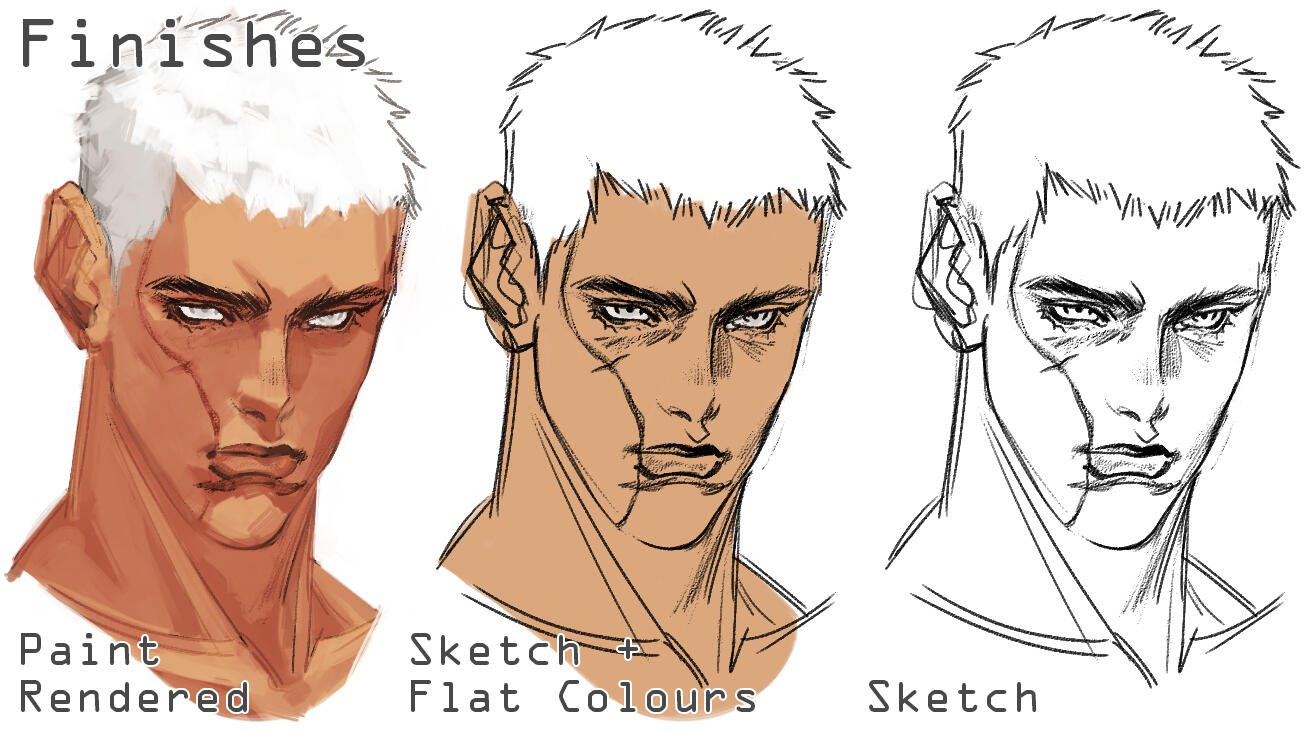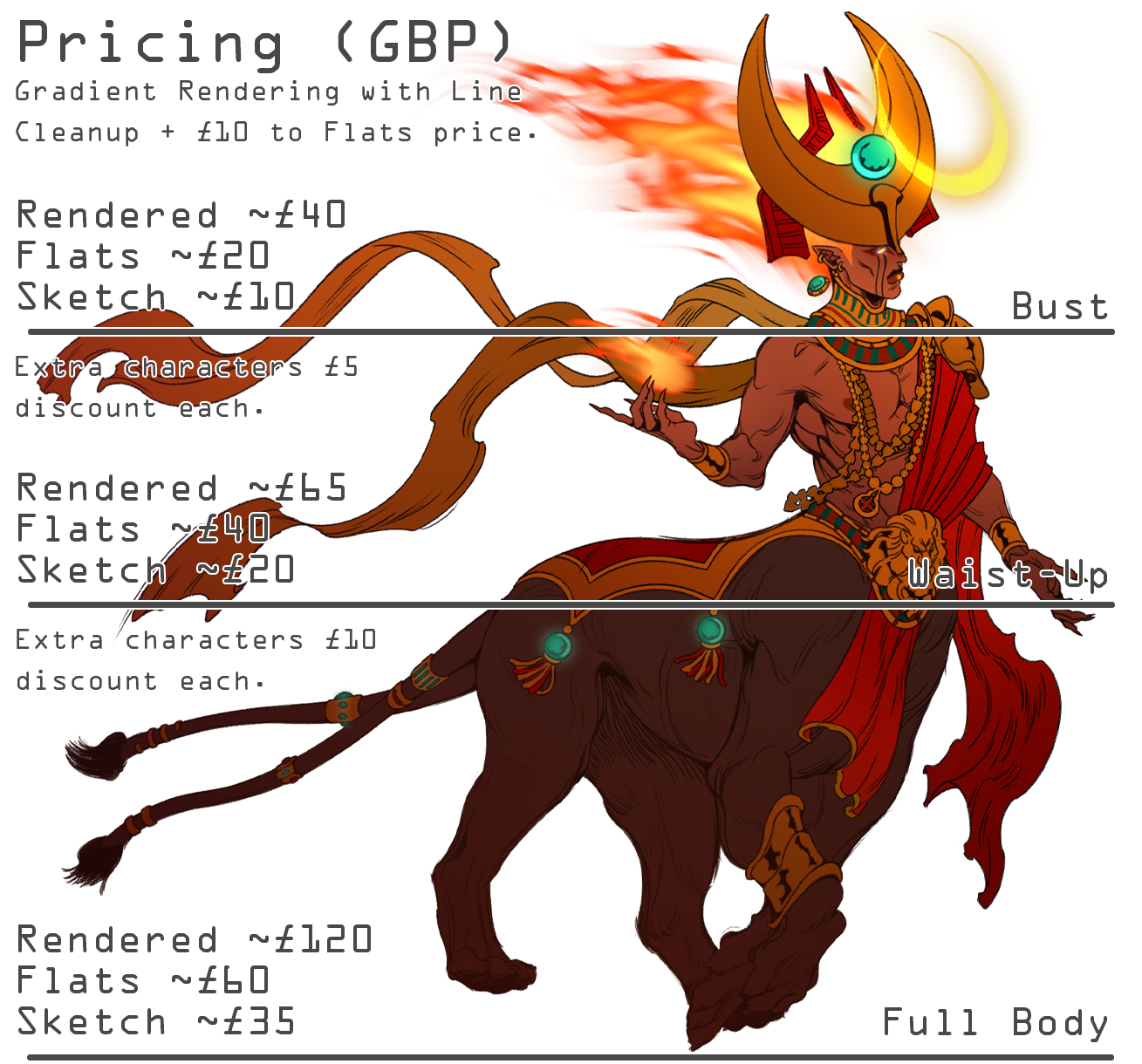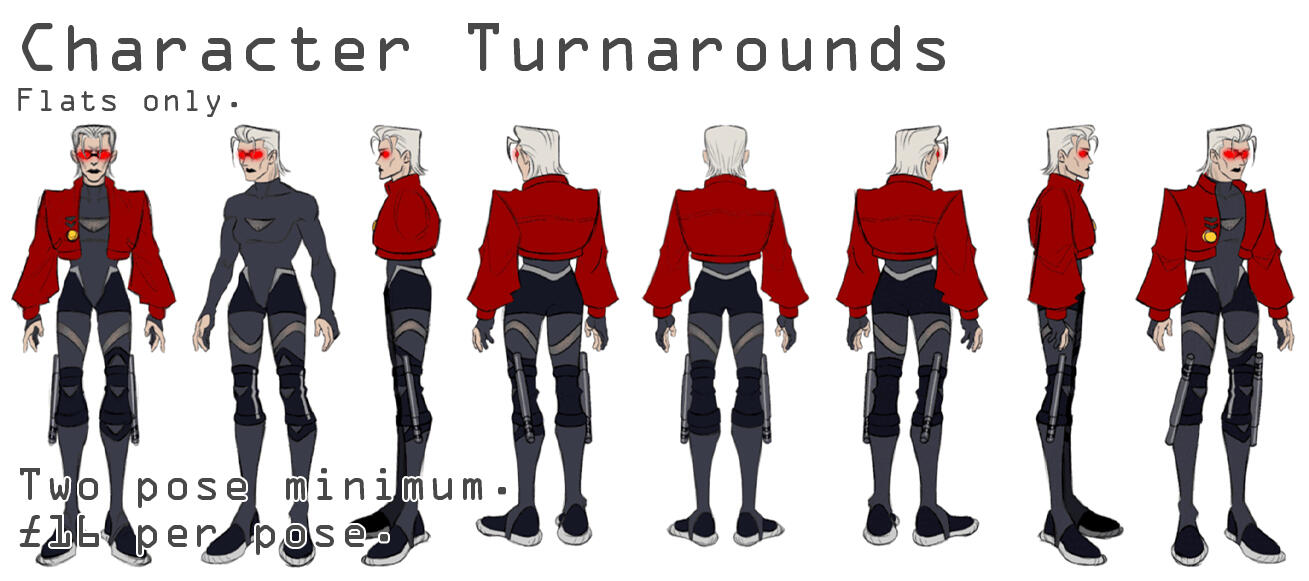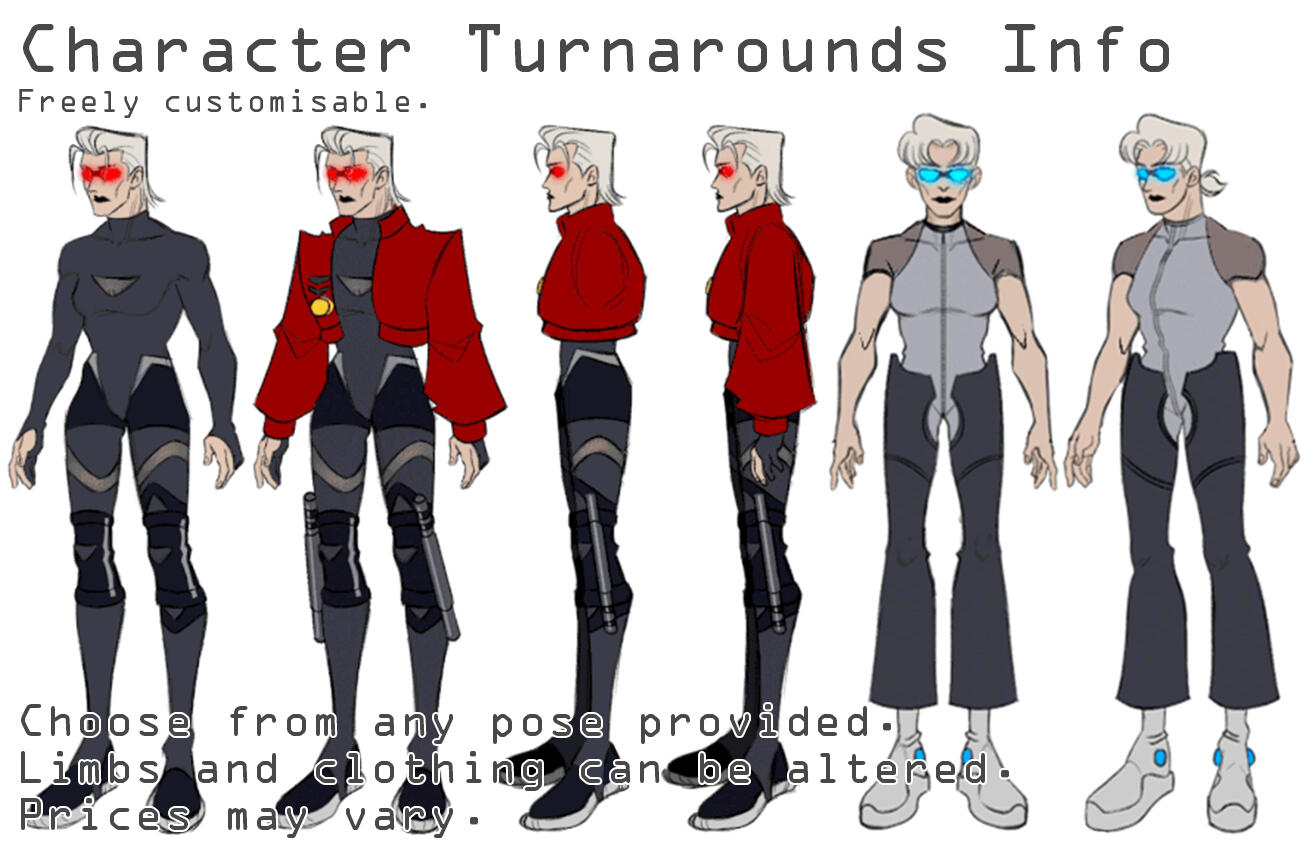 YES - Mechs, robots, aliens and non-human fantasy creatures, existing characters/fanart, some animal/anthro features and blood or gore to a certain extent. I'm open to backgrounds, though pricing may vary.NO - Real life people, NSFW, sexualised imagery/gore of minor (age) characters, discriminatory/hateful imagery or characters.Ask for clarification where needed!
---

Image Rights
As the artist, I retain full and exclusive rights to the original artwork. This includes all copyrights. All commissions are accepted for the purpose of noncommercial and personal use ONLY, unless otherwise discussed with the artist or stated in a contract between artist and client. Redistribution and unauthorised printed merchandise of my artwork, including the promotion of goods, brands or services, and social media pages is strictly prohibited.
Please inquire about redistribution or promotional material BEFORE commissioning me.Reupload Conditions
Permission to reupload the artwork wherever the client may choose is granted given that the image is PROPERLY CREDITED, with a link to my Instagram @virgilsoccult. Any signatures/watermarks must remain intact and unaltered.Prohibited Actions
- Claiming the artwork as your own original creation.
- Altering my artwork in any capacity without explicit permission beforehand, with the exception of resizing or cropping for icons and other personal use.
- Using my artwork as direct reference for your own, and tracing or re-purposing parts of the image.
- Using my artwork comercially without explicit permission.
- Using my artwork in any Blockchain related technology, including NFTs, Cryptocurrency, Web3, and any future inventions in the space.If ANY prohibited actions are violated, you, the client, will be BLACKLISTED from commissioning me PERMANENTLY and reported where possible or necessary. Depending on the severity of this violation, LEGAL ACTION will be pursued.Payment
Payment will be made via invoice in full after all references and details of the commission have been understood and adequately discussed by I, the artist, and the client.
Work on the commission will not proceed until payment is received and processed, which will only occur once I, the artist, am ready to begin. I will inform the client once the payment has been fully processed.
An invoice will be sent to the email the client provides, which may be printed by the client for their records at their own discretion.
I do NOT accept payment in Crypto/Cryptocurrencies. Payment will be taken in Great British Pounds £ (GBP).
I always leave the option for tips available on the invoice, though it is not mandatory for the client. Tips are greatly appreciated, but not necessary.Revisions
The client is only entitled to freely make changes or major revisions at the preliminary sketch approval stage; this includes changes to a character's pose, body shape, or redrawing parts of the image. After the final sketch has been approved, no major changes or edits will be made.
A price may be discussed for any changes the client wishes to make after the approval stage, The price will vary depending on the details of the changes. I encourage all clients to have any available reference images (character descriptions, posing, expression, clothing references, colour palettes) ready BEFORE commissioning me.
If I, the artist, make errors in any aspect of the character design against references provided beforehand, such edits will be made at no additional cost to the client. This does NOT include references that were not provided after the approval stage or made available at the time of payment.Refunds
If the commission is cancelled (by me or the client) BEFORE any work on my end has started, then the client will recieve a full refund*. If the client cancels the commission once progress has been made, the amount refunded will be on a case-by-case basis and up to the artist's discretion.
No refunds will be given for completed or nearly completed commissions.
As the artist, I retain the right to cancel a commission at any time, for any reason, and without explanation. If the cancellation is due to my inability to complete it at any state, a full refund* will be given.*Refund does not include transfer tax or ANY currency conversion rates i.e. USD to GBP.
This ToS may be subject to change at any time and without notice. Changes will not be applied retroactively.
---

Any and all personal data belonging to the client including but not limited to— names, email addresses or postal addresses, will be processed in accordance with The Data Protection Act 2018. Only information necessary for I, the artist, to complete the commission will be collected or kept for no longer than is necessary. All personal information related to the client will not be stored once the commission has been completed, and will be kept securely during use against unauthorised access or unlawful processing.To find out more about the DPA 2018, and your data rights, visit the gov.uk website by clicking this text.PayPal's Privacy Policy.For any inquiries, please get in touch via the contact section.

Feel free to get in touch with any questions or comments you may have using any of these links. If we already have an open line of conversation through a site not listed below, you can reach out through there!
Instagram: @virgilsoccult
Email: [email protected]